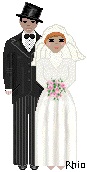 These records were transcribed on November 10, 2000. These marriage record books are located in the Greenville, MS county courthouse.

Colored Marriages

1866----

Marriage of J. W. WINPIGLER and Mollie BAREFIELD, 12/4/1866

1868----

Marriage of John WEATH and Mollie ANDERSON, 7/3/1868, page 96

Marriage of John TAYLOR and Mary HYMES, 8/22/1868, page 61

Marriage of Henry JONES and Martha ANDERSON, 12/4/1868, page 102

Marriage of Richard JOINER and Rachel LOCUST, 12/13/1868, page 89

Marriage of William TAYLOR and Melvina ROBINSON, 12/19/1868, page 119

Marriage of John ANDERSON and Grace Ann HOLMES, 12/22/1868, page 162

Marriage of George TAYLOR and Emily COATS, 12/24/1868, page 135

Marriage of Shack (Schack) TAYLOR and Mary OLFER, 12/28/1868, page 140

1869---

Marriage of William ROGERS and Lucinda TAYLOR, 1/14/1869, page 169

Marriage of George WASHINGTON and Frances TAYLOR, 1/25/1869, page 107

Marriage of Jesse H. BAREFIELD and Jane P. MORGAN, 2/4/1869

Marriage of Charles TAYLOR and Bell JONES, 2/27/1869, page 208

Marriage of Charles/Clark MC KEE and Patience TAYLOR, 3/4/1869, page 218

Marriage of Henry TAYLOR and Ellen WILEY, 3/13/1869, page 223

Marriage of Henry IRISH and Bettie TAYLOR, 5/20/1869, page 111

Marriage of Beverly BROKENBORO and Jane BAREFIELD, 7/30/1869, page 337

Marriage of Henry TAYLOR and Lavinia CHAVERS, 7/31/1869, page 331

Marriage of James ANDERSON and Jane SOLOMON, 9/6/1869, page 352

Marriage of Daniel WEBSTER and Jane TAILOR (?) 10/30/1869, page 372 on the
Greenwood Plantation

Marriage of William ANDERSON and Lydia GOODWIN, 11 or 12/1869, page 395

Marriage of Frederick ANDERSON and Maria WARE, 12/14/1869, page 386

Marriage of Henry DORSEY and Laura TQYLOR, 12/28/1869, page 443

1870---

Marriage of Louis ANDERSON and Henrietta MURRAY, 1/8/1870, page 471 on
Longwood Plantation

Marriage of Cyrus BRADY and Charity ANDERSON, 1/8/1870, page 462

Marriage of Issac ANDERSON and Mary WILLIAMS, 1/9/1870, page 445

Marriage of Moses TAYLOR and Susan HAINEY, 3/30/1870, page 407

Marriage of Willis HUBBARD and Amanda TAYLOR, 12/27/1870, page 430

Marriage of Ed HODGE and Mary MURCHANT, 5/30/1870

1871---

Marriage of William STINSON and Jane BAREFIELD, 1/31/1871

1882---

Marriage of Garrett ANDERSON and Minerva JOHNSON, 11/20/1882, page 161

Marriage of George ANDERSON (?HENDERSON?) and Lila CLARK, 12/28/1882, page
575

Marriage of Leo ANDERSON and Susan JOHNS (?JOHNSON?), 12/29/1882, page 570

1883---

Marriage of Raine TAYLOR and Dava ALEXANDER, 4/13/1883, page 376

1888---

Marriage of James THOMAS and Mollie TAYLOR, 10/27/1888, page 514

1896---

Marriage of E. COLLUM (?COLBURN?) and Miss K. J. BAREFIELD, 12/7/1896,

Submit your page to 34 popular sites for free, using one form!
---
SOUTHERN ILLINOIS GUESTBOOK
COMING SOON
Read my DreamBook guestbook!
Sign my DreamBook!
[ Home ] [ Ancestors] [ Illinois] [ Links] [ Research ][ States ]
[ Alexander Co, IL ] [Bond Co, IL] [Boone Co, IL] [Cook Co, IL] [Gallatin Co, IL] [Jefferson Co, IL] [Johnson Co, IL]
[Knox Co, IL] [Macoupin Co, IL] [Madison Co, IL] [Massac Co, IL] [Peoria Co, IL] [Pope Co, IL]
[ Pulaski Co, IL] [Saline Co, IL] [Sangamon Co, IL] [St. Clair Co, IL] [Union Co, IL] [Williamson Co, IL]
Send mail to the Webmaster with questions or comments about this web site.
Copyright © 2007 DebDavis.org, All rights reserved.