STINSON
RESEARCH PAGE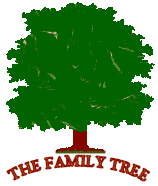 If you are a researcher that would like to add your query, some content or homepage url to this list please e-mail me.

Contents
Ancestors
To have your research or link to your website appear here, please e-mail me.

Soundex Code -
Link to find your codes
Surname To Soundex Code Converter

Spelling Variations

RESEARCHERS WITH WEB PAGES

Links to assist your research online

QUERIES
To have your query appear here, please e-mail me .
I am searching the Stinson family in Marshall county, buried in Pleasant Grove Cemetery. Sam & Sarah Stinson, any info would be greatly appreciated.

Submit your page to 34 popular sites for free, using one form!
---
SOUTHERN ILLINOIS GUESTBOOK
COMING SOON
Read my DreamBook guestbook!
Sign my DreamBook!
[ Home ] [ Ancestors] [ Illinois] [ Links] [ Research ][ States ]
[ Alexander Co, IL ] [Bond Co, IL] [Boone Co, IL] [Cook Co, IL] [Gallatin Co, IL] [Jefferson Co, IL] [Johnson Co, IL]
[Knox Co, IL] [Macoupin Co, IL] [Madison Co, IL] [Massac Co, IL] [Peoria Co, IL] [Pope Co, IL]
[ Pulaski Co, IL] [Saline Co, IL] [Sangamon Co, IL] [St. Clair Co, IL] [Union Co, IL] [Williamson Co, IL]
Send mail to the Webmaster with questions or comments about this web site.
Copyright © 2007 DebDavis.org, All rights reserved.