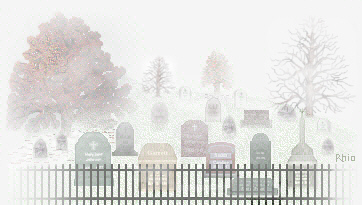 This list is a work in progress. It is being compiled from verbal sources, obituaries and newspaper articles. Please feel free to link to my pages, but do not claim my work as your own. I hope you find something here that will aid you in your personal research. E-mail me if you can add a name or name(s) to this list. Also, please be sure to sign my guest book before you leave and list your surnames. Perhaps, another visitor might have a connection.


MT. CARMEL CEMETERY
BELLEVILLE, ST. CLAIR COUNTY, ILLINOIS
TRANSCRIPTION

Betty Lou Braun-Skinner
May 10, 2009
Cassandra Brown
Died March 12, 2009
Raoul Campbell
August 14, 1993
Diane Denise Gibson
Died August 6, 2009
| | |
| --- | --- |
| | De'Arron Juan-Rey Myers, Jr. (Dee) |
| | Died August 8, 2009 |
Master Justin Tucker
Died March 10, 2009
Bernice Nolden-Walker
Died March 15, 2009
Mount Carmel Cemetery on the Find A Grave Website




Submit your page to 34 popular sites for free, using one form!
---
SOUTHERN ILLINOIS GUESTBOOK
COMING SOON
Read my DreamBook guestbook!
Sign my DreamBook!
[ Home ] [ Ancestors] [ Illinois] [ Links] [ Research ][ States ]
[ Alexander Co, IL ] [Bond Co, IL] [Boone Co, IL] [Cook Co, IL] [Gallatin Co, IL] [Jefferson Co, IL] [Johnson Co, IL]
[Knox Co, IL] [Macoupin Co, IL] [Madison Co, IL] [Massac Co, IL] [Peoria Co, IL] [Pope Co, IL]
[ Pulaski Co, IL] [Saline Co, IL] [Sangamon Co, IL] [St. Clair Co, IL] [Union Co, IL] [Williamson Co, IL]
Send mail to the Webmaster with questions or comments about this web site.
Copyright © 2007 DebDavis.org, All rights reserved.