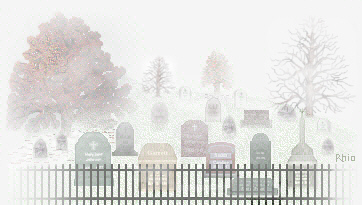 This list is a work in progress. It is being compiled from visits, verbal sources, obituaries and newspaper articles. Please feel free to link to my pages, but do not claim my work as your own. I hope you find something here that will aid you in your personal research. E-mail me if you can add a name or name(s) to this list. Also, please be sure to sign my guest book before you leave and list your surnames. Perhaps, another visitor might have a connection.


WOODLAWN CEMETERY
EDWARDSVILLE, MADISON COUNTY, ILLINOIS

PHOTO ALBUM
TRANSCRIPTION
This is a very old stone
This is a very old stone, illegible
Rosetta C. Anderson
Beulah Brooks
Harry R. 1904 - 1957
Ruth 1909 - 1994
Emela Fountin
Edwin T. 1877 - 1968
Mary E. 1889 - 1971
February 8, 1873 - December 6, 1904
January 28, 1908 - April 17, 1959
Jume 23, 1831 - October 9, 1907
Fannie E. Williams Tandy
November 25, 1868 - May 2, 1957
Gabriel Tandy
1817 - 7 Jun 1919
NOTE: Gabriel Tandy was found living in Edwardsville, Illinois in the 1870 census. He was 53 years old at the time. In the household with him was his wife Maria and several others among which one was named Julius Tandy whom I suspect to be their son. There are also several Wilson children which were probably Maria's children prior to her marriage to Gabriel. The Illinois Marriage Index indicates that Gabriel Tandy married Maria E. Wilson on May 7, 1866 in Madison County, Illinois.
One of the children Thomas Wilson is listed as Thomas Tandy in the 1880 census for Madison County, Illinois. Thomas keeps the name Tandy throughout his life as he is the head of household in 1910 census for Madison County, Illinois; living with him is 89 year old Gabriel Tandy .
The son Thomas Tandy marries Fanny Williams on July 10, 1881, also in Madison County. He is listed as a Blacksmith in the 1950 Edwardsville City Directory. A record found on the internet on the Find A Grave website revealed that Thomas Tandy was also buried in the beloved Woodlawn Cemetery. He lived to be 106 years old.
Thomas Lincoln Tandy
June 8, 1868 - February 1975
NOTE: See the note above for Gabriel Tandy for additional information.
September 15, 1896 - December 18, 1962
Elijah 1905 - 1965
Le 1898 - 19
June 6, 1859 - July 2, 1900




Submit your page to 34 popular sites for free, using one form!
---
SOUTHERN ILLINOIS GUESTBOOK
COMING SOON
Read my DreamBook guestbook!
Sign my DreamBook!
[ Home ] [ Ancestors] [ Illinois] [ Links] [ Research ][ States ]
[ Alexander Co, IL ] [Bond Co, IL] [Boone Co, IL] [Cook Co, IL] [Gallatin Co, IL] [Jefferson Co, IL] [Johnson Co, IL]
[Knox Co, IL] [Macoupin Co, IL] [Madison Co, IL] [Massac Co, IL] [Peoria Co, IL] [Pope Co, IL]
[ Pulaski Co, IL] [Saline Co, IL] [Sangamon Co, IL] [St. Clair Co, IL] [Union Co, IL] [Williamson Co, IL]
Send mail to the Webmaster with questions or comments about this web site.
Copyright © 2007 DebDavis.org, All rights reserved.