NEWPORT, ILLINOIS
The once popular Newport Men's Club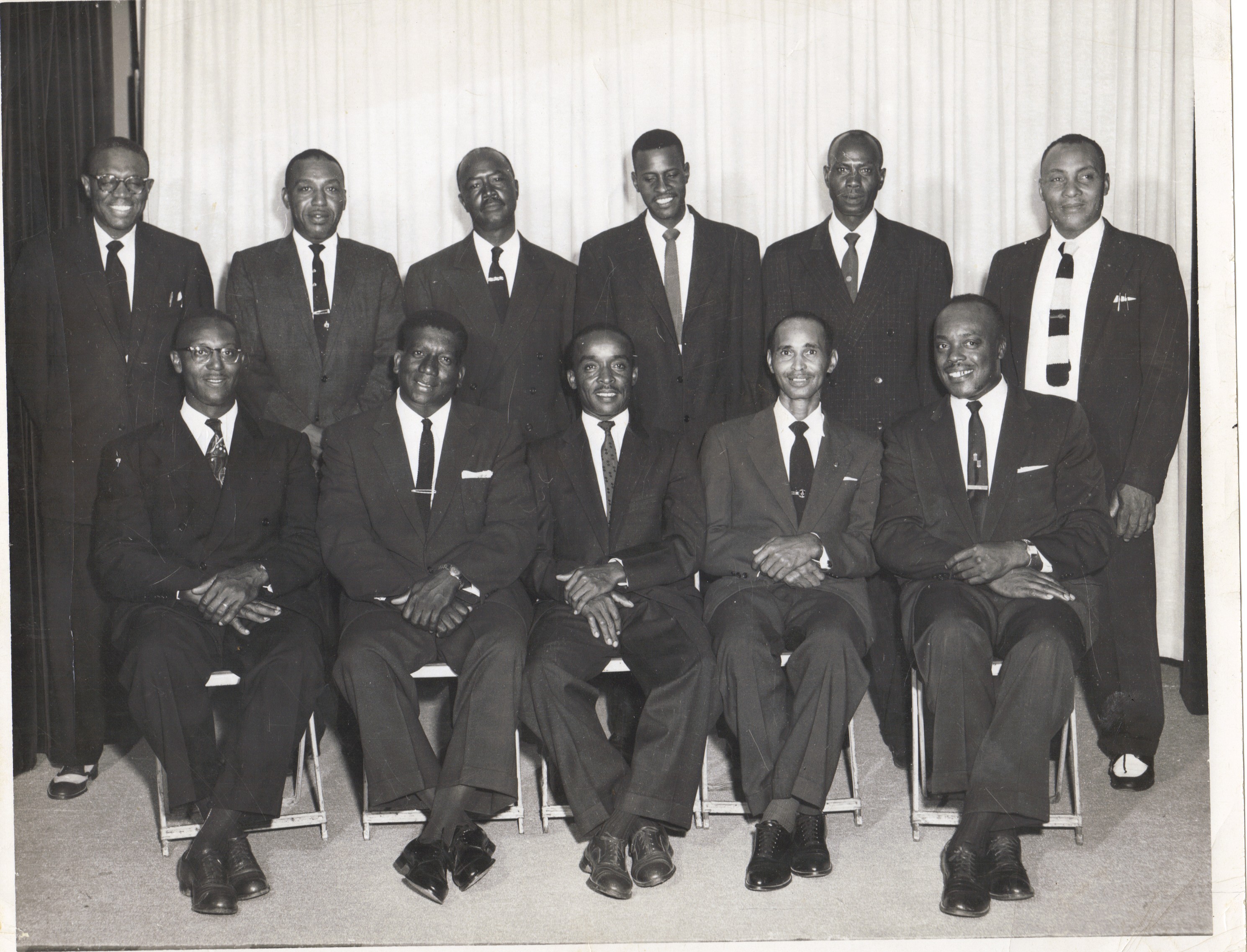 Left to right in Front:
Mr. Walter Davis, Mr. Roy Van Dyke Griggs, Mr. Wilbert G. Harper, Mr. Marion Guest, Rev. James Scaife
Left to Right Back Row:
Mr. William E. Griggs, Mr. Frank Franklin, ? ? ? Mr. Aaron Spearman
If u know who the question marks are please let me know.
CREDITS: Photo generously donated by Ms. Beverly Harper

Submit your page to 34 popular sites for free, using one form!
---
SOUTHERN ILLINOIS GUESTBOOK
COMING SOON
Read my DreamBook guestbook!
Sign my DreamBook!
[ Home ] [ Ancestors] [ Illinois] [ Links] [ Research ][ States ]
[ Alexander Co, IL ] [Bond Co, IL] [Boone Co, IL] [Cook Co, IL] [Gallatin Co, IL] [Jefferson Co, IL] [Johnson Co, IL]
[Knox Co, IL] [Macoupin Co, IL] [Madison Co, IL] [Massac Co, IL] [Peoria Co, IL] [Pope Co, IL]
[ Pulaski Co, IL] [Saline Co, IL] [Sangamon Co, IL] [St. Clair Co, IL] [Union Co, IL] [Williamson Co, IL]
Send mail to the Webmaster with questions or comments about this web site.
Copyright © 2007 DebDavis.org, All rights reserved.