DEB DAVIS'
MADISON COUNTY
AFRICAN AMERICAN SCHOOLS
---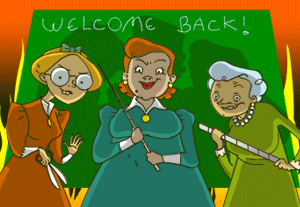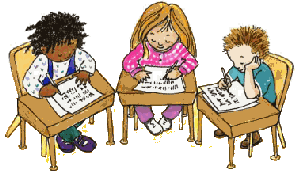 BLAIR SCHOOL
Information has been compiled here from various sources, verbal, school programs, obituaries, etc. I would like to thank everyone who contributed to the success of this list. If you are a former Blair faculty member, historian or student and can add to this list, please email me.
FORMER PRINCIPALS
OTHER STAFF
Mrs. Gladys Watt, Secretary
Mrs. Armenta Griggs, Head Cook, employed 20 years with Blair
Mrs. Vestie Joiner, Cook
Mrs. Mary Pryor, Cook
Edna Louise Ragsdale, Cook
FORMER TEACHERS
Mrs. Pansy Hall, First Grade
Mrs. Beverly J. Harrison, Third Grade
Mrs. Christina Johnisee, Third Grade
Ms. Christine Kelly, Second Grade
Mrs. Willie M. Owens, Second Grade
Mrs. Debbie Smith, First Grade
Mrs. Virginia Washington, Kindergarten

Mrs. Betty Williams, Chapter I



ROLL CALL FOR ALL FORMER STUDENTS





Paris Adams

Pamela Barefield

Monica Barefield

Donta Belford

Shannon Blockton

Cameron Brown

Jessica Brown

LaTasha Brown

Kimberly Chatman

Callie Clemons

Kamecka Clemons

Johnnie Coleman
Sharlonda Dickerson
Charmaine Douglas
Jayvona Gary
Vincent Gordon
Vontarius Gordon
September Gower
Tameka Hall
Charles Garfield Harper
George Anthony Harper
Deanna Lynn Harper

LaKhyra Haynes

Erica Jenkins

Juanisha Jones

Shamie Jones

Lavon Jordon

Anthony Lacey

Marquita Lewis

Leon Loving

Charmeka Lucas

Carl McMorris Jr.

Yakira Maynard

Christopeher McComb

Derron Mosby

Yoshi Pryor

DeAnisha Richardson

Joanna Richardson

Amber Silas

Derek Smith

Jermaine Smith

Paula Smith

Tia Smith

Demetrius Terrell

Sherkeyna Townsend

Oireal Wagoner

Richard Walker

George Wallace

Teresa Washum

Michael Watkins

Kevin Watts

DonNesha Williams

Frederick Williams

Reisha Williams


<![if !supportEmptyParas]>

Some Graphics Obtained From

Submit your page to 34 popular sites for free, using one form!
---
SOUTHERN ILLINOIS GUESTBOOK
COMING SOON
Read my DreamBook guestbook!
Sign my DreamBook!
[ Home ] [ Ancestors] [ Illinois] [ Links] [ Research ][ States ]
[ Alexander Co, IL ] [Bond Co, IL] [Boone Co, IL] [Cook Co, IL] [Gallatin Co, IL] [Jefferson Co, IL] [Johnson Co, IL]
[Knox Co, IL] [Macoupin Co, IL] [Madison Co, IL] [Massac Co, IL] [Peoria Co, IL] [Pope Co, IL]
[ Pulaski Co, IL] [Saline Co, IL] [Sangamon Co, IL] [St. Clair Co, IL] [Union Co, IL] [Williamson Co, IL]
Send mail to the Webmaster with questions or comments about this web site.
Copyright © 2007 DebDavis.org, All rights reserved.