The Obituary of

The Obituary of Alfer A. Neely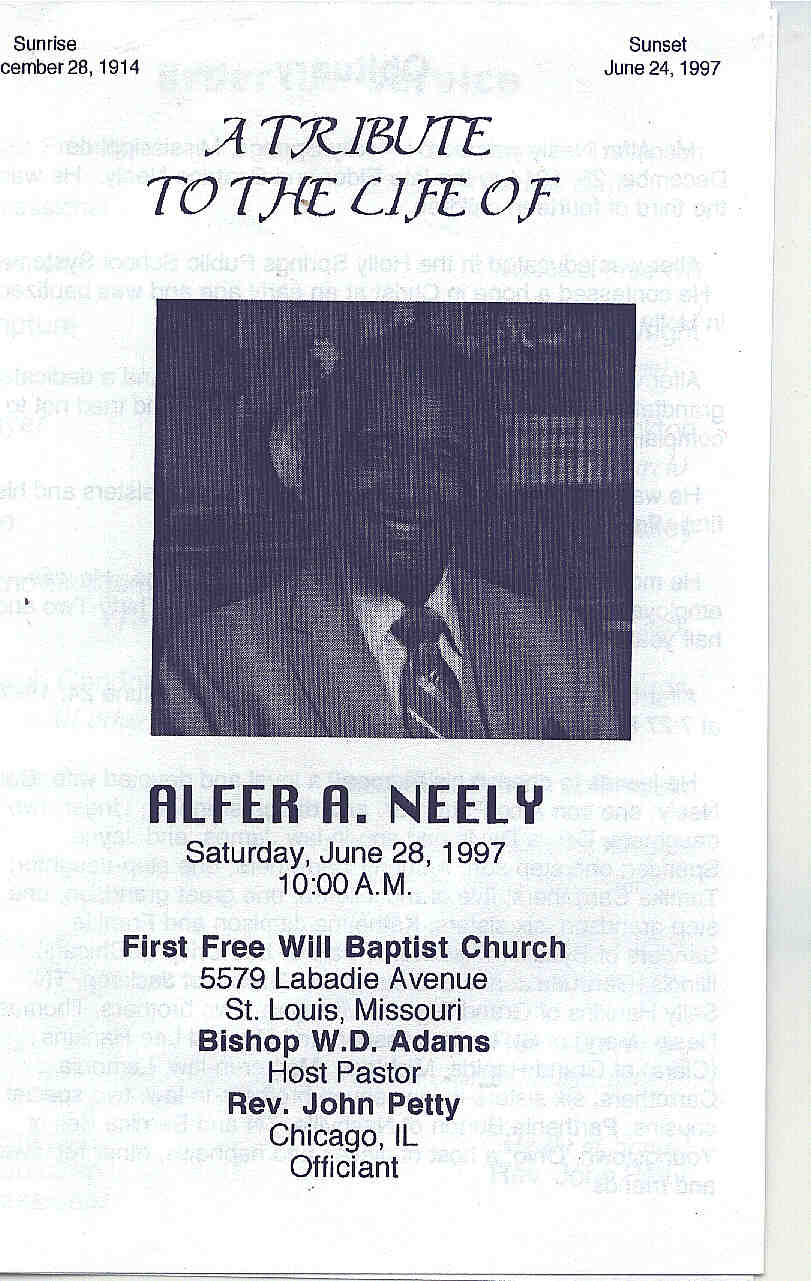 Read Alfer Neely's obituary.
---
Please send me e-mail and let me know what you think of this site. And don't forget to leave your surnames in one of my guest books, you never know another visitor just might be a relative.


GUESTBOOK COMING SOON
This page last updated Monday, January 05, 2015
[ Home ] [ Ancestors] [ Links] [ Pulaski Co, IL] [ Research ][ States ]
Send mail to the Webmaster with questions or comments about this web site.
Copyright © 2003 DebDavis.org, All rights reserved.